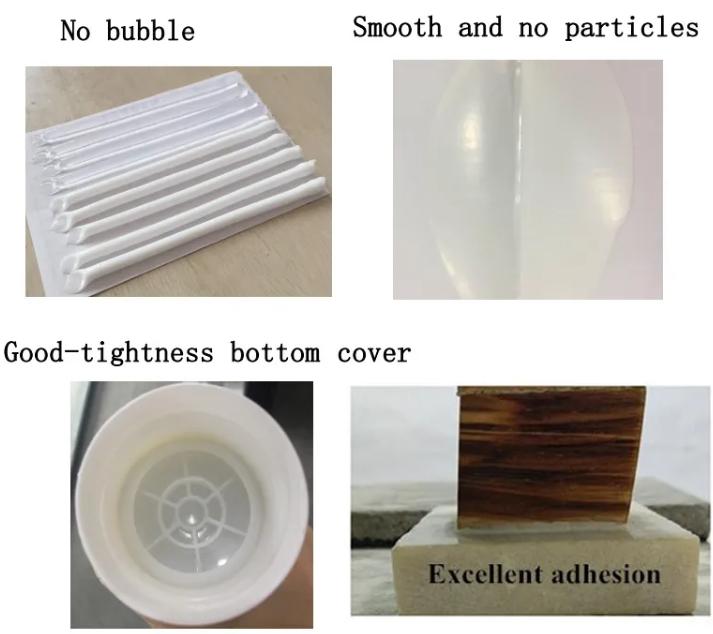 Construction sealants are essential for ensuring the durability and longevity of buildings and structures. They are used to seal gaps and joints in various applications, including walls, floors, roofs, and windows. These sealants protect buildings from water infiltration, air leaks, and other forms of damage caused by weather, temperature changes, and environmental factors.
At our company, we have been developing and producing high-quality construction sealants for many years. Our products are designed to meet the specific needs and requirements of various applications, such as concrete sealing, expansion joint sealing, roofing, and window sealing. We take pride in our commitment to providing our clients with reliable and effective sealant solutions that can withstand the toughest environmental conditions.
Our team of experts is dedicated to continuous research and development to improve our sealant products' performance and efficiency. We invest in advanced technology and equipment to ensure that our sealants meet and exceed industry standards. We also participate in trade shows and events to showcase our latest innovations and connect with clients and partners in the construction industry.
We understand that every construction project has unique challenges and requirements. Therefore, we offer a wide range of sealant products that cater to different applications and specifications. Our products include silicone sealants, polyurethane sealants, acrylic sealants, and hybrid sealants. Each product is formulated with specific properties and features that make it suitable for particular applications.
Our commitment to customer satisfaction goes beyond providing high-quality products. We also offer technical support and guidance to our clients, ensuring that they get the best results from our sealant products. We welcome our clients to visit our facilities and witness firsthand our manufacturing process and quality control procedures.
In conclusion, construction sealants are a crucial element in building and construction projects. At our company, we offer a wide range of high-quality sealant products that provide effective solutions for various applications. Our commitment to continuous improvement and customer satisfaction makes us a reliable partner for all your construction sealing needs.
---
Post time: Mar-16-2023